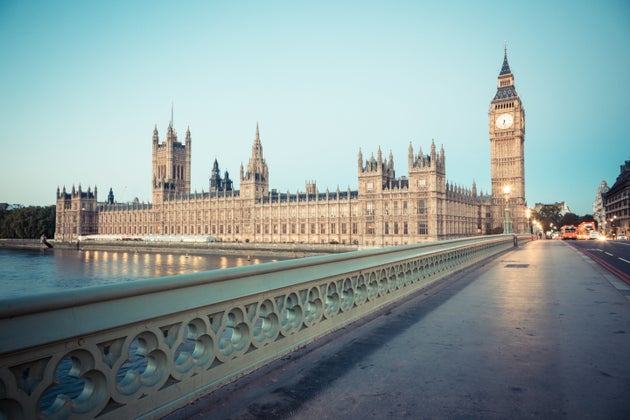 What do you think the average age of members of the House of Lords is? This isn't one of those counter-intuitive answers, it's pretty old… it's 69 to be exact. Well this week we are hoping they might heed the wisdom of youth, ahead of a key vote on Brexit.
Members of the House of Lords should know that young people in the UK are worried about the impact Brexit could have on their human rights. This is the key finding of a new YouGov poll for Amnesty International, which found that more than three-quarters (79%) of young voters aged 18-24 who expressed an opinion would be concerned to be left with fewer rights and protections after Britain leaves the EU.
There was also widespread concern about Government plans to give Ministers the power to amend and curtail laws and rights after Brexit, without needing to consult Parliament properly, under what have been termed 'Henry VIII' powers. With this issue too, concern was extensive with 75% of young voters who expressed an opinion reporting that they'd be concerned if Ministers were able to change and amend laws without necessarily needing a vote in Parliament.
As it stands, the EU Withdrawal Bill includes a number of proposed changes to rights and protections for people in the UK after withdrawal. It should raise alarm bells that of all the legislation carried across from the EU after the UK leaves, fundamental human rights protections are the only element not being brought across wholesale.
The Bill doesn't plan to retain the EU Charter of Fundamental Rights in domestic law, weakening the protections currently available to people in the UK. It also gets rid of people's ability to bring a case founded on the EU "general principles", which include protections such as the right to equality. The Bill also hands sweeping powers to Ministers to widely alter legislation without appropriate parliamentary scrutiny, behind closed doors.
Hopefully the Lords will consider the concerns of the young people of Britain before voting on amendments to the EU Withdrawal Bill later in the week. The amendments which have been put forward could put sensible safety guards on Ministerial powers, limiting how and when they can be used. There is also a proposed amendment to keep in the EU charter of rights. These amendments, if approved would go some way to addressing Amnesty's concerns and would do what the Bill said it wanted to do: provide continuity, keep the status quo for people and smooth the passage out of the EU.
Much has been made of the potential economic impact on the next generation, or perhaps their reduced ability to move and work abroad, but this poll looked only at concern for the impact Brexit could have on human rights. And it's clear people of all ages stand to be left poorer. Amnesty doesn't take a view on Brexit, but we are certain of one thing; it's possible to leave the EU and not have to leave rights and protections behind.
Whilst the attitudes of young people were of particular interest to us, more than one in two (57%) people of all ages who voted Leave (of those who expressed an opinion) said they would be concerned to be left with fewer rights and protections after Brexit. That rather underscores our point, whether you voted in, or out, it shouldn't mean losing out on rights.